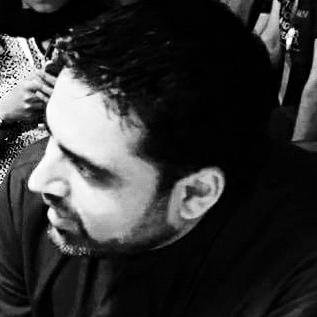 Faizan is an accomplished growth hacker in conflict and post conflict regions, currently the COO & Head of Digital Transformation at TCS.  Most recently he was the Managing Director,Interlink Multi Media, a Jang Media Group Company where he was responsible for building and monetising digital assets. Formerly MD of Digital Globe Services and a Board Member of its Asian Subsidiary.Prior to that he was the Associate Director at KPMG Middle East in the Performance Advisory space.
Before KPMG, he was the Global Head of Client Services at The Resource Group, where he led the global delivery teams for a specialised Artificial Intelligence Platform.
Before TRG Faizan was the COO at ESC Corp, the worlds leading home golf simulation and IPR Company.
Faizan Siddiqi has the operational expertise of founding a boutique Strategy & Governance company in South East Asia. Faizan successfully led his startup through its formation, venture financing commercialisation of specialist GRC tools, widening its geographic foot print and value-creating acquisition by a regional private equity fund.
Prior to that he was with Tyco International US Inc. where he was one of the youngest Corporate Governance professionals. Consulting with and advising Tyco's Six business segments comprising upwards of 1000 entities in 50+ Countries to implement & foster a Risk Based approach, Faizan has frontline experience in Sarbanes Oxley Compliance. He's led select Acquisition Integration Studies and Project Audits for the 40Bn$ group.
Prior to that he was with GE Advanced Materials (AM) in Holland and was intimately involved with designing and developing risk mitigation strategies for IT contractual agreements. He spearheaded the critical divesture of assets. There he earned his Six Sigma Master Black Belt Certification.Previous to GE Faizan served with the office of the CIO at Digex Inc
Faizan's  Turnaround &  Strategy experience includes Europe, The Americas, MESA & Pakistan.
He has served on the Advisory Boards of Amaana LLC an alternate payment platform & Famiva Inc a Washington based Social Networking Platform for Families .
Faizan has a BS from Purdue University and an MSc from the London School of Economics and Political Science. He i a PICG Certified Director. He is the  past Sr. Vice Chairman of the Pakistan Software Houses Association (P@sha) & former member of its Central Executive Committee. Faizan is also on the Board of Advisors for the Nest i/o; a Google, Samsung and US Department of State funded technology incubator in Pakistan.
Faizan is also a Mentor with the Google Launch Pad Accelerator Program.
www.linkedin.com/in/faizansiddiqi
---
The opinions on this blog are mine. They are not the opinions of my employers(past, present or future), my family , friends or organisations that I am affiliated with. So if I write something that offends you, please take a classy high ground and leave a comment & leave everyone else alone. The idea behind this blog is to discuss critical performance related issues that we face in Pakistan in relation to running businesses and enterprises and the larger socio economic aspects prevalent in our surroundings . Thanks.