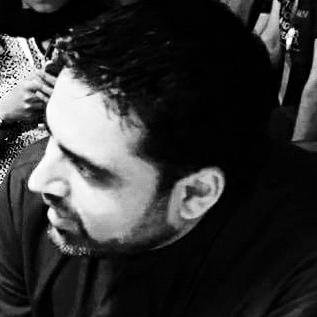 Faizan has spent the better half of the last two decades in large scale turnaround opportunities. After a mix of corporate & startup stints he is now a full time Angel investor & Operator, focusing on deep tech and content distribution plays at Brandver.se, with a core focus on enabling Pakistani businesses to conduct commerce on line for the first time.
Most recently he was the Chief Operating Officer & Head of Digital Transformation at TCS, where he led the growth & transformation agenda of a legacy brand. His two-year growth outcomes positively exceeded the last 30+ Years, that too in a pandemic year.  Prior to that he was the Managing Director, Interlink Multi Media, a Jang Media Group Company where he was responsible for building digital distribution for Geo.tv, Jang.com.pk & TheNews.com.pk & monetizing those digital assets.
Formerly the MD of Digital Globe Services, a company whose operations he singlehandedly built and scaled in Pakistan from 0 to 1000 people, & then helped take public on the LSE:AIM. One of the world's top advertising technology & lead generation pay for performance companies.
In his career he has held Senior roles at KPMG Middle East(Open Data/Governance), Afiniti.com (AI), ESC Corp (Golf Simulators & Machine Learning).
Early in his career he built and sold an advisory company called ECAS to a PE outfit.
He started his career with Digex (now Verizon) along with roles at Tyco International (SOX compliance & Anti-Money Laundering)  in the US & GE Advanced Materials in Holland (Political Risk Management for technology investments).
Faizan has a BS from Purdue University and an MSc from the London School of Economics and Political Science. He is the past Sr. Vice Chairman of the Pakistan Software Houses Association (P@sha) & former member of its Central Executive Committee. Faizan is also on the Board of Advisors for Katalyst Labs. He is a Certified Information Systems Auditor (CISA), A Six Sigma Master Black Belt & a Certified Board Director (PICG).
Faizan has been a Mentor with the Google Launchpad Accelerator Program & Google for startups for the last 4+ years where has mentored companies & founders that have gone on to achieve unicorn status. He has served as a Customer Advisory Board Member for Google Chrome and serves on the advisory board for AMP
www.linkedin.com/in/faizansiddiqi
---
The opinions on this blog are mine. They are not the opinions of my employers(past, present or future), my family , friends or organisations that I am affiliated with. So if I write something that offends you, please take a classy high ground and leave a comment & leave everyone else alone. The idea behind this blog is to discuss critical performance related issues that we face in Pakistan in relation to running businesses and enterprises and the larger socio economic aspects prevalent in our surroundings . Thanks.