Our friends from across the border are carefully rolling out a well thought out strategy for growth in Pakistan. Whilst they have access to human capital at scale in China, yet as they come across the border some surprises await.
No one buys into e-commerce plays and banking(payments) for letting it run on welfare. Clearly looking at the acquisition costs in Pakistan vs other developing economies they have acquired assets pennies on the dollar. Before you point out that they paid millions, let me assure you their game plan calls for turning it in to billions. Look at how many X returns their valuations have gotten them with Paytm etc.
The reason why they acquired and continue to acquire and should, is because the businesses are not only undervalued but under their current management mix, they could only grow it out this point and not beyond, else the current owners would have extracted large premiums had they been able to scale past the Hundreds of thousands of SKUs and shoddy customer service plagued by un-happy customers at large. (Just do a google search to check the sentiment for the ecom play).
There are a couple of reasons why for example they bought in to Daraz, it is because Daraz did a good job of bringing the business up to a point ready for an exit at an X value that its orignal investors needed. Daraz's long term ambition was not to become an Alibaba, far from it, their ambition was to build enough traction where it became a conduit for a real player to enter the market, cash in on the operational setup and have a vehicle ready for growth but for some one else to get in for the hockey stick numbers. I feel bad for those who thought otherwise.
Had they equipped them selves for Alibaba style growth, they would have built the human capital to go with it. Either they couldn't find the requisite expertise or their ambition had a cash-in date. From my vantage point it seems like its a bit of both.
Alls not lost, out with the old, in with the new. For Baba to scale, they will need to inject, groom and scale talent across the enterprise(s) to do the following:
Split/reorganize the current Daraz into multiple verticals ( from TaoBao to Tmall to Fliggy to Lazada to Ali Express to 11main meaning category growth and expansion, in some areas, virgin market entry domestically)
Quickly solve the last mile logistics problem by acquiring a domestic player or maybe a few (The cleanest deal would be TCS and/or  a long over due consolidation of the excess capacity all the local players built by leasing planes) The bonus with TCS will be sentiments express as a conduit for quick growth once the tech is scrapped and the brands cashed in. Yayvo is just that, yayvo.
In parallel build out an Internet payment play/gateway and rolling up AntFinancials Alipay to a homogenous country wide platform and system beyond what EasyPaisa is today.
Figure out how easypaisa grows up to cash in on every thing its got going for it right now and evolve from the clutches of binary thinking
Make sure the "telco" led thinking is parked some where and true operational excellence and growth hungry metrics are put into place. Not the kind that focus only on TVC led market building, but fundamentally UP the game in every aspect.
The Chinese didn't come without a plan. I am sure they have a solid one. The only thing missing from my point of view is exponential human capital growth. Whilst these acquisitions need to be run like startups and they will, no one better than Baba to know and understand that,  but how does Baba manage its partners and integrate its acquisitions and its raw man power?
The super hierarchal nature of the Baba types wont play well with any/most existing corporate setups they have acquired. Yet they need the agility to scale, just money and tech wont cut it, nor will the language challenge help. Dont get me wrong, they will get it done, but where-in you and me and the market  is looking at this in terms of 2 acquisitions down and maybe one coming in logistics, nothing could be farther from the truth.
This is the quickest most familiar way to get in and get mind share. What we are all forgetting is what else Baba has to offer. Namely:
Cloud computing and AI technology:  by way of Alibaba Cloud (Aliyun) and AliGenie  and AliOS .
Entertainment services:  AliMusic , Alibaba Pictures , Youku Tudou
Others plays: Aliwangwang , AliHealth, AliSports , AutoNavi (Mapping) , Laiwang, South China Morning Post  and  UCWeb.
Baba has more diverse tech centric companies with both revenues and human capital grater than our entire countries technical output. As an outsider what I see missing, is the speed at which these transactions instituted top tier management post close.
Seemingly they have a lot of patience and are shopping for the best talent. Perhaps time for them to get in to HR in Pakistan and build out their own systems and recruitment portfolio. Like all others that came before them, including but not limited to Daraz, where surrogate leadership was injected, the jury is out if they had found real domestic leadership would they have done a better job?
But the clash of cultures and the execution strategies at Daraz show, things could have surely been better. But perhaps Daraz was happy with its implanted leadership and its horizon was exactly this, no way of knowing that, but for Baba to be successful it needs operational expertise at scale, industry agnostic preferably so they can quickly take new leadership through their process and find people who dont have to un-learn other crap to be successful.
Some natural things that will follow suit, that should scare the bejesus out of Google and FB are simply: UC browser and Content plays. This should be equally scary for publishers of every kind. With a near dominant browser, their own advertising platform + having the background and wherewith-all to be in the news business by virtue of  already owning the South China Morning Post, all they have to do is do a find replace and build domestic content or acquire it.
This would also mark the near end of players like iflix etc and other 3rd parties, because if Baba decides to bring capital to the space it will essentially be no match for mid-sized regional or local companies.
With pro China sentiment and open access to market they can in 12-18 months start replacing Google and FB as the dominant players in the ad-monetization space. Once they weave payments, banking, lifestyle, shopping, retails and content in to a universal platform, the next billion users will be too familiar with every thing they use already to transition to Google or FB products. Remains to be seen whats Babas vision is for Pakistan, but all these are plausible actions. They also play well into the One Belt One Road stuff. One Platform.
All the country-teams FB/Google built should be open hunting season, the many years of market access built by systematically working with Pakistani audiences, publishers and others will be good prey for the taking for Baba in terms of human capital. Plus it would give Baba, insights into or the lack-thereof of its two global rivals. Easy pickings. There will be border crossings across company lines soon. Fun times ahead. Retention managers beware.. The summer of your discontent is about to start.  Ex employees of Pakistani origin will be prized commodity, but buyer beware, those who dont have domestic operating experience will be tactical artillery with no strategic use, in the short term. Each re-location comes with a honeymoon period and that is not a robust strategy to play with. Unless Baba will outspend and outlive its competitors. I also see serious Chinese led lobbying coming to Pakistan to keep out the Western players. only time will tell.
The thirst for market share will see a lot of ad-dollars come up, the biggest race to the top will ensure $$s being spent in print and tv, there is likely going to be less reliance on rival ad-networks to access market share. Thats where if the telco assets are used properly Baba should get into building its own ad-network with pin point accuracy and re-marketing ability using its browser and AliMama assets. Not be confused with the crapshoot Telenor was trying to build. Also Zero rating its sites/apps/services on telco networks and doing it right. What "lal duppatay wala" carrier wanted to do by way of VEON, which turned to the Venom that poisoned its ill thought out and strategically shoddy strategy, Baba can borrow a page from the strategy but use common sense and do the exact opposite in terms of roll out and execution. Some ones already made an all too big expensive mistake.
Transition from Lal to Peela, really was just that, a piss fest of spending ad-dollars that made networks and ad-people rich. I digress, but clearly Baba has more smart people to understand that crap like  that doesn't work here. I use the Lal Peela example to demonstrate that ideas dreamed up outside the shores of the country and entrusted to people who believe their own bullshit(getting fb likes and paid reach to satisfy their inhouse KPIs) eventually leads to result we all have in front of us. Its total Global downloads = 1,000,000+ as per the play store. I dont know any 2 people who use it religiously. Perhaps a tell tale sign of things of how it went down. Wonder how this was sold to the board as a success.
Baba has more sense than it, I would assume.
The next best thing after these two acquisitions would be to get in to the capacity and bandwidth game, you want to buy your biggest upcoming bottlenecks and fine tune the roads that will become the highways of information exchange on which all of Babas(Pakistani) fortunes will be built.
Also in a single move crush Googles Next Billion/Google Station/free-wifi ambitions by getting in to the space in parallel. Googles arguably too busy in India and the way its leadership incentives are structured, Baba has nothing to worry about. By ensuring ubiquity of apps/services/data, it can also trivialize any plans or ambitions FB has by way of Whatsapp payments. The time is now. Its good there is a third leg in this competition.  They should no less, not under estimate Google or FB, they have been here longer, they understand the market dynamics better and they have one thing that Baba doest yet have; Pakistani folks who to some degree understand the operating market. Baba is exporting Made in China talent and trying to retrofit for a Made as Pakistan dynamic.(If you are not a 70s/80s kid you wont get the reference-Image below to illustrate)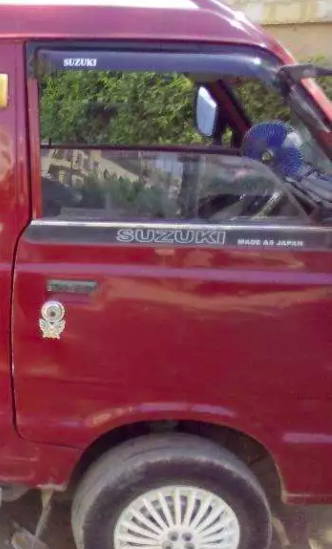 The good news is, Pakistani consumers win in the short term. Better access to products, better prices, better services and global competition. Not to mention a world of opportunity for those who can make the Pak Cheen dosti work.